Information decoration designed for the city of Esztergom. The drawings depict significant events for the city. The printed size of the drawing is 182 cm x 100 cm, and it was placed on the mantle of a column.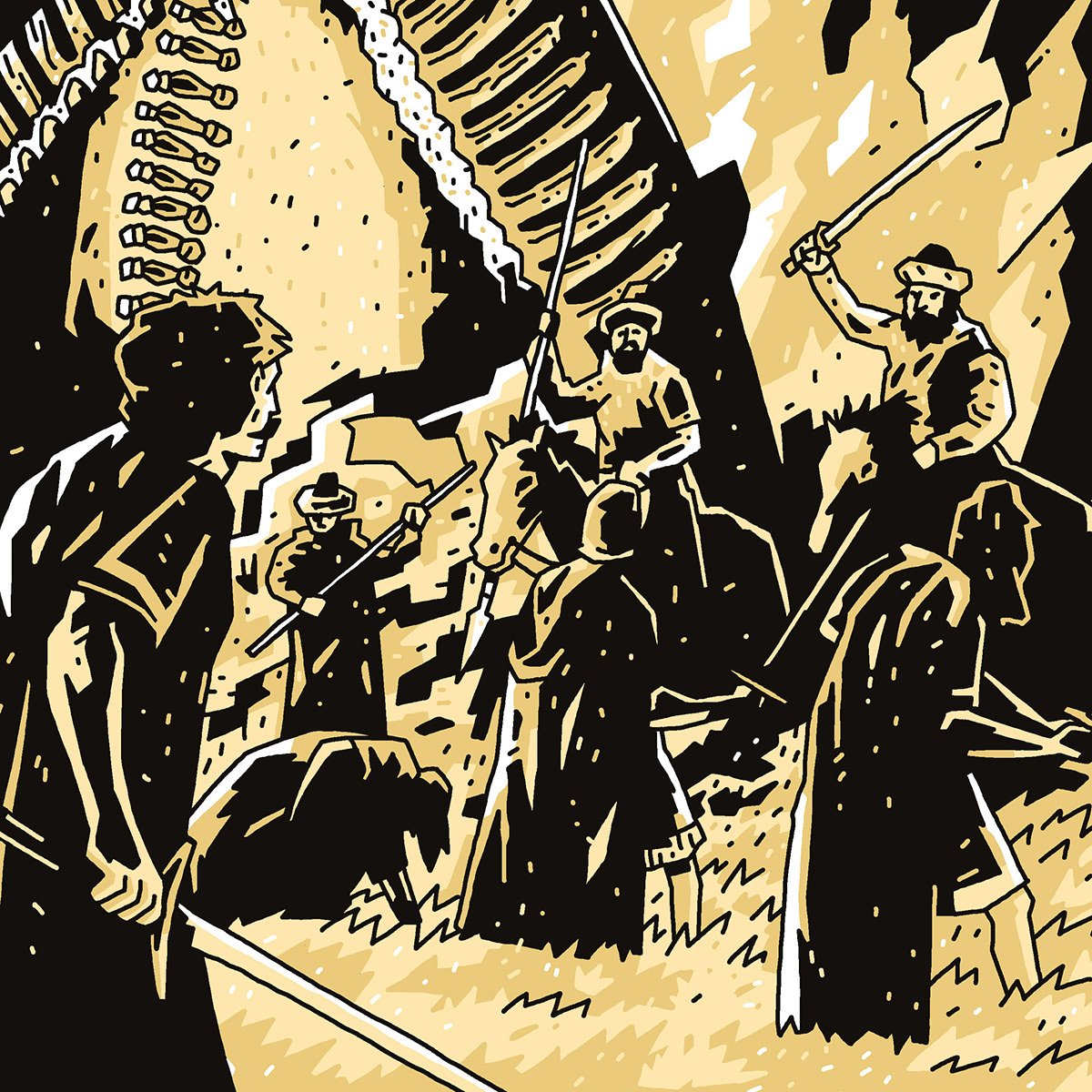 The final artwork on the column!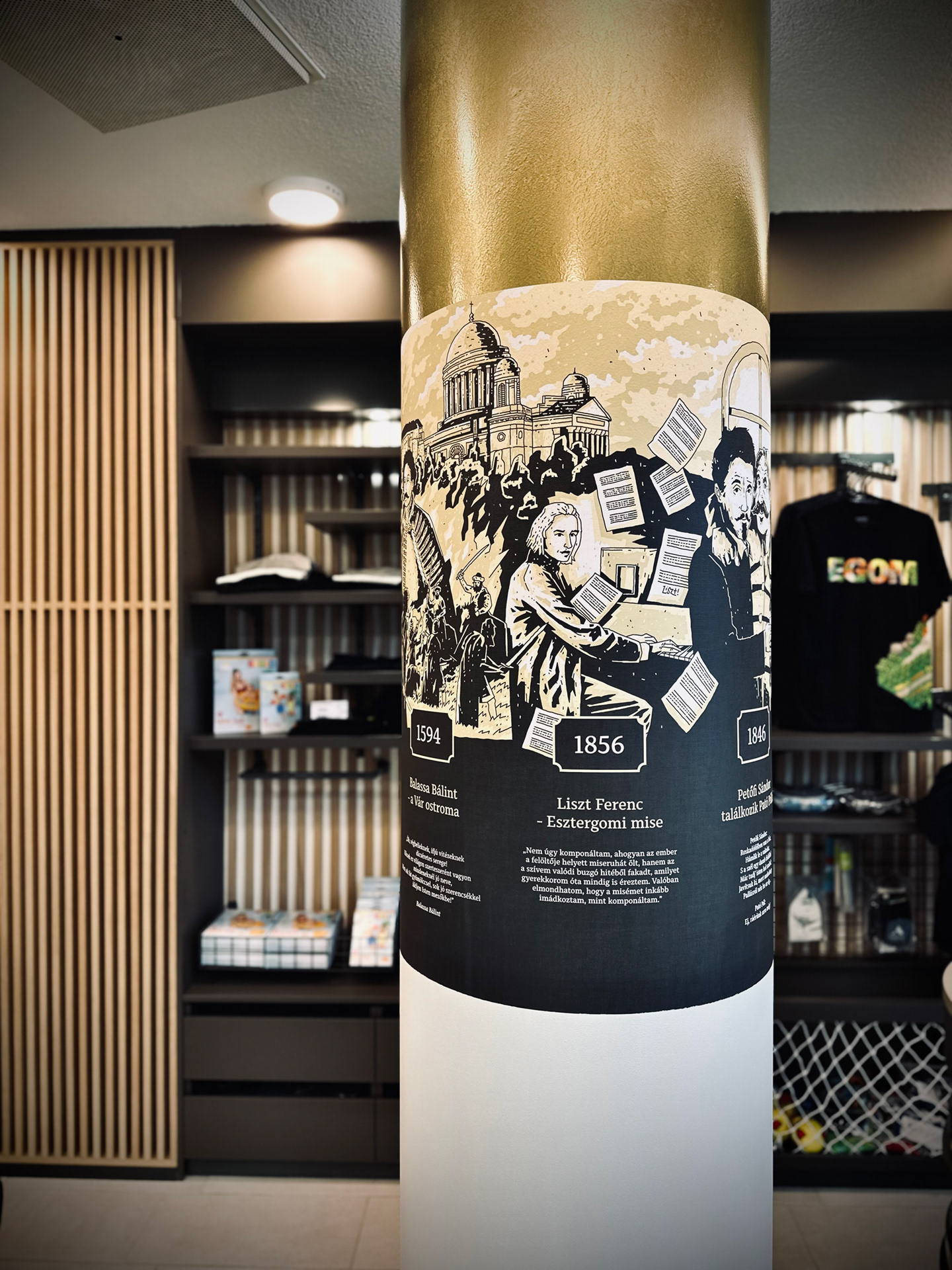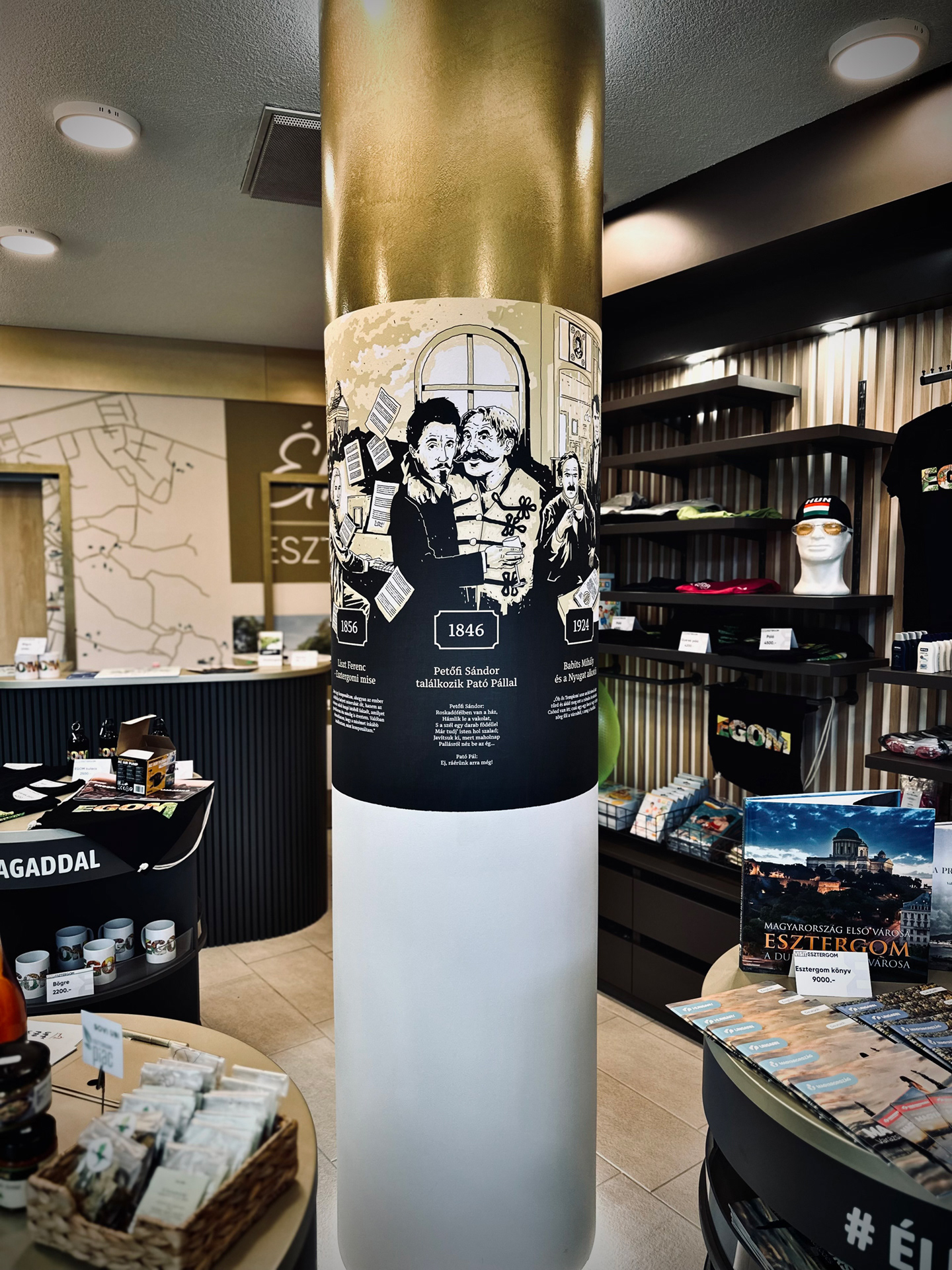 The original plan was to use starkly different colors to separate each event, but this was abandoned due to the historicizing nature of the illustration. The drawings are based on photo references, period graphics, and even images generated by artificial intelligence.