The year 2020 was about COVID-19. The Szentendre Cultural Centre also took part in the "#stay-at-home" campaign, but in addition to the "call to action", it also wanted to ease the feeling of confinement with funny weekly "educational comics" and give tips on how to make time at home more bearable. How the "Soar at Home" comics were born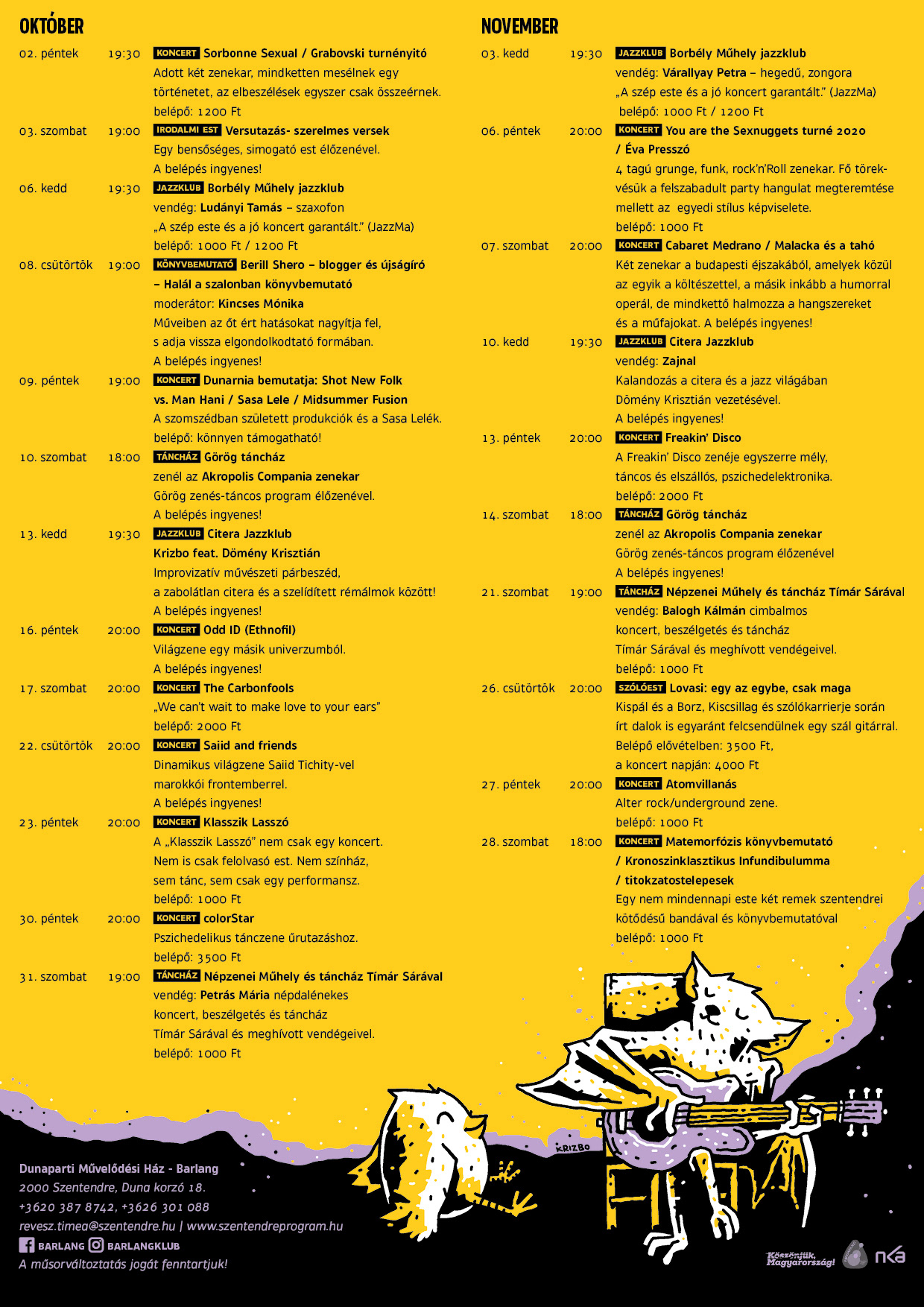 One of the institutions of the Cultural Centre is the "Barlang", a legendary bar at Szentendre. For years, I have been producing their bi-monthly programme booklets, as well as illustrations for other communications. Each illustration reflects in some way to the time period specificity of the programme booklet or graphic.
The figures and the colours of the figures are based on the logos of the annual programmes organised by the Cultural Centre, also designed by me. All the animals are capable of flying, hence the name.
All graphics can be used on both Facebook and Instagram.
The comics were meant to give fun tips on how to spend time together at home without getting bored.

We were given a glimpse into the homes of the three characters, so we could see recurring elements, such as the red carpet, which they sometimes painted on and sometimes play on together. We see how the carpet is first carelessly painted together, but the next time it is covered with paper.
The characters sometimes appear separately. Here, the Bat is talking to his parents - a way of emphasizing the importance of safe contact with older loved ones.

All three characters are given a distinctive personality. The Bat is a mostly childish but brave character, the Blue Bird is the fun-loving, all-partying "middle brother" and the Red Bird is the oldest but still mischievous sibling.

The Bat is clearly not good at yoga.